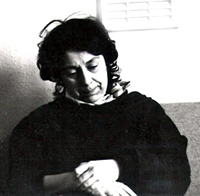 Professor Nina Fishman was a political historian, thinker and activist, and the author of significant books such as The British Communist Party and the Trade Unions (1995) and Arthur Horner: A Political Biography (2011). She was also an active member of the Barry Amiel and Norman Melburn Trust board.
A fund has been created in her honour to support the translation into English of works that fall within the Trust's remit. The Trust is particularly keen to support works on topics that would have interested Nina Fishman, such as Labour history, European socialism and social democracy, the theory and practice of industrial relations. For more information about this, visit the Nina Fishman Archive.
The Trust will consider applications for translations of essays, articles, book chapters and interviews as well as full-length books. We are not currently accepting applications for this award. If you wish to apply for funding for a translation, please submit your application through the regular or major awards process.